Mama Koala 十二月預購 December preorder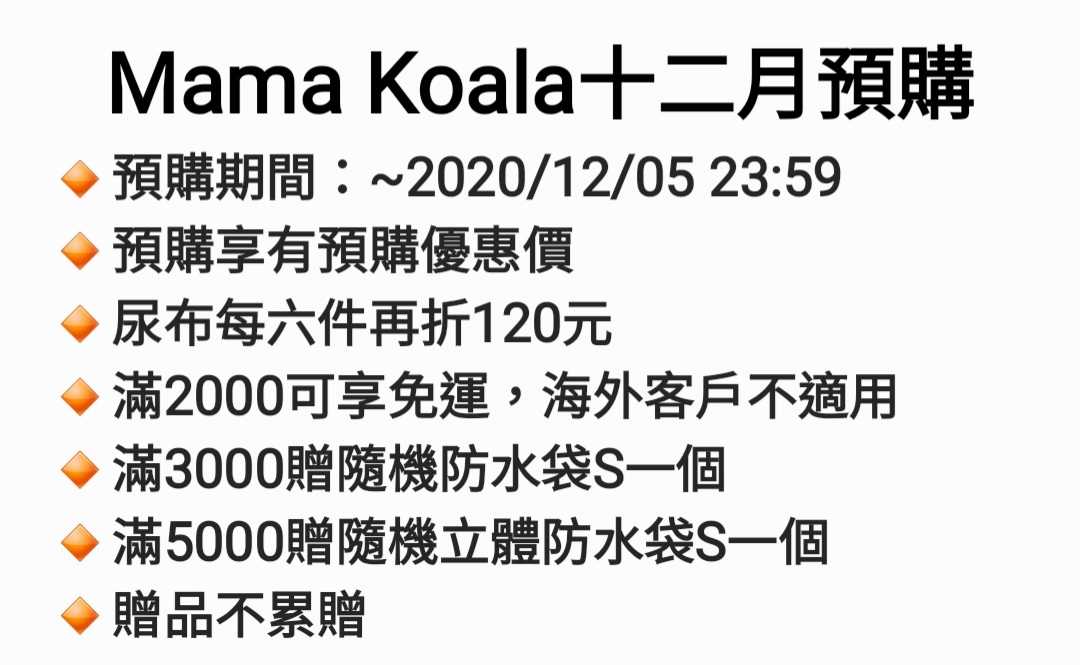 注意事項:
✔ 預購商品需等待3-4個月,若無法等待請勿下單。
Pre-ordered need to wait 3-4 months, if you can't wait, please don't place an order.
✔ 商品一律商檢完成後才做出貨,預計出貨時間:2021/04。
ETA April 2021.
✔ 預購商品不接受退換貨,下單後亦無法取消 。
Pre-ordered products do not accept returns and exchanges, and cannot be cancelled after ordering .

✔ 下單後請在預購截止時間前完成匯款並上傳匯款資訊,未在時間內完成匯款者訂單將自動取消。
Please complete the payment before the pre-order deadline, if the payment is not completed within the time, the order will be cancelled.

✔ 為加速出貨作業,即日起預購商品訂金將收取全額,不便之處請見諒 。
Full payment is required for pre-order, please forgive me for any inconvenience .
---
Sorry, there is no product in this collection